Recently, I did my very FIRST exhibition for a game conference, and I had such a great time! 🙂
It was at Southampton Game Fest 2018, which is right on my doorstep – unfortunately, I only learned about the event a few days before it was happening. At first, I figured I would just rock-up as an attendee (seeing as all I had were a few PICO-8/Jam games) and check out the local Indie Dev scene, of which I was previously unaware even EXISTED! 😮
However, after announcing my guest ticket purchase, I was very kindly "encouraged" by a fellow Indie Developer (Mike Tucker of Bitmap Bureau) to exhibit my PICO-8 games anyway. I'm so glad he did, as this was one of the best "last-minute" decisions I've made all year – as I got to meet some great people (and hopefully made some new friends in the process!) 🙂
My setup was VERY basic (I had 2 days people, TWO DAYS… to prepare!), so I went with a very portable setup – most of which I was able to fit into my backpack!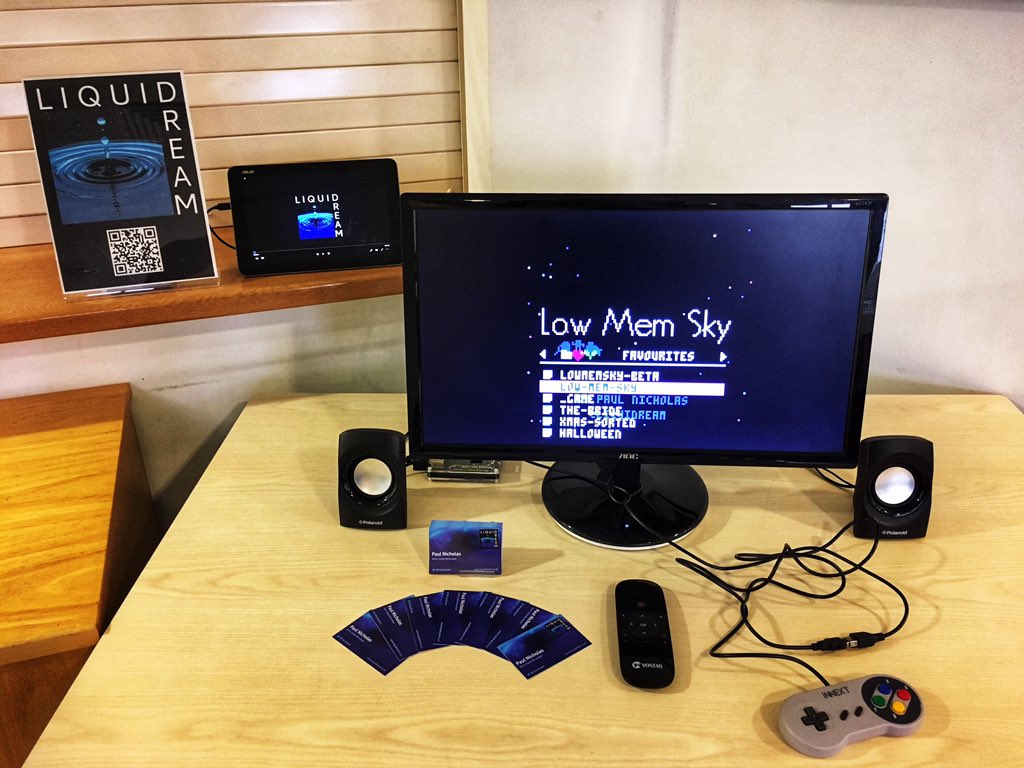 My "booth" setup:
Raspberry Pi 3
– (Loaded with PICO-8 and a selection of my games)
VONTAR Air Mouse Remote/Wireless Keyboard –
– (I got this coz I thought it might be "cool" for my Point+Click games – but, a mouse is still better!)
Tablet PC
 – (Looping my demo reel of playable games)
Standard monitor (borrowed)
Cheap, but good, speakers (again borrowed)
Luckily, quite a few people were attracted to my "Retro/Pixel" style enough to come up and ask about my work. I have to say, it was great to watch complete strangers playing and, more importantly, enjoying my games! A few people even got quite competitive (read: addicted) to getting the highest score – something I'll definitely be trying to incorporate more in future events 🙂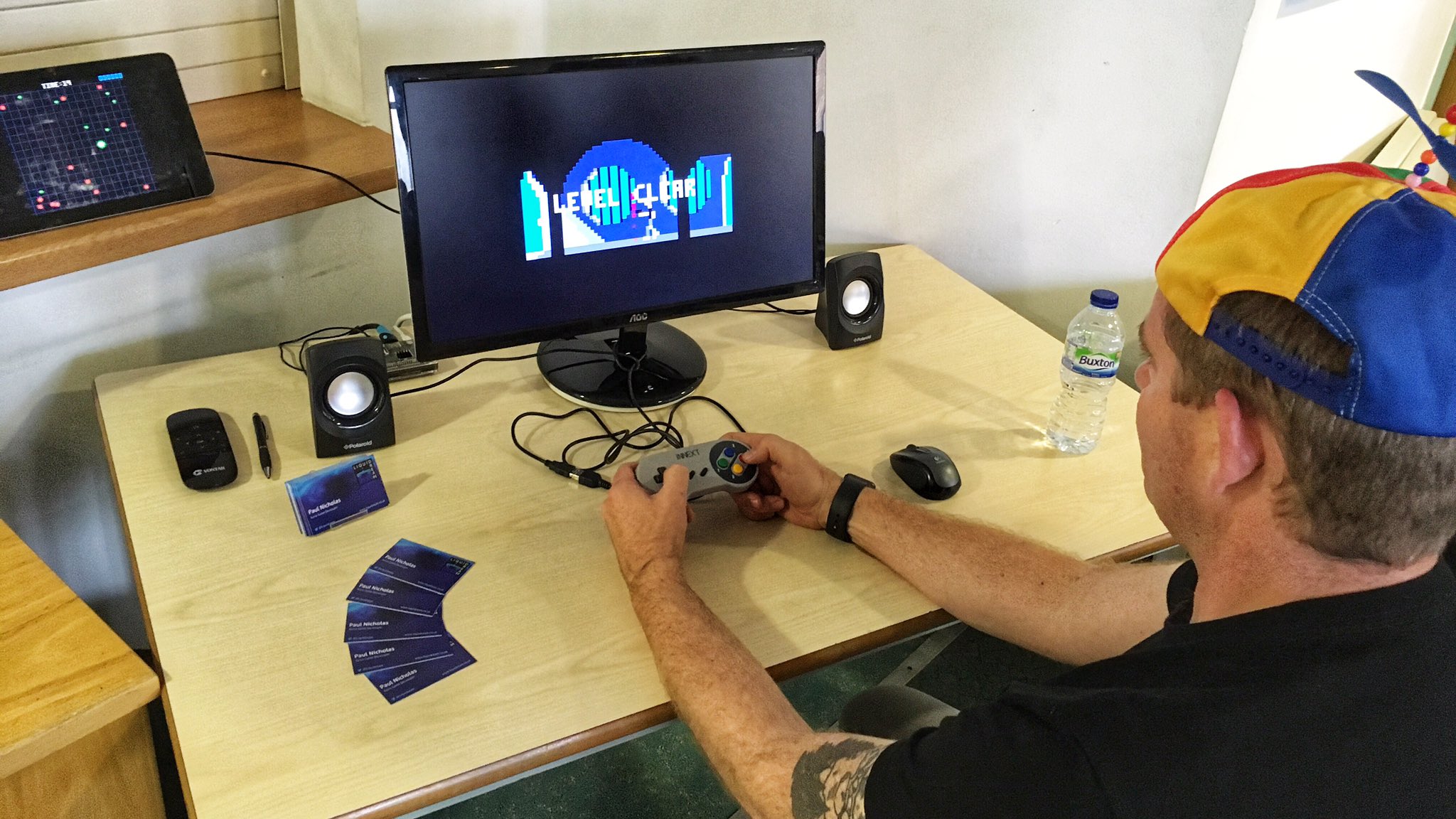 During quiet periods, I found time to mooch around and check out everyone else's stands and play some games, including…
This was one of the most valuable take-aways from the event, as I got to chat to some incredibly talented Indie Developers, share stories, and learn lots of useful tips.
After the show, a bunch of us headed over to a local pub and had drinks, dinner, and lots of laughs…
Made it to the end of the night. #southamptongamefest @BitmapBureau @StellinaSerpent @small_signs @Liquidream #indieselfie pic.twitter.com/0HviccvqmH

— Asobi.tech?? (@asobitech) October 6, 2018
All in all, a VERY good day – hope to do another one soon! 🙂
(Skip to: 40secs, and also 2min 50secs, to catch a brief glimpse of my "stall" and games being played!)